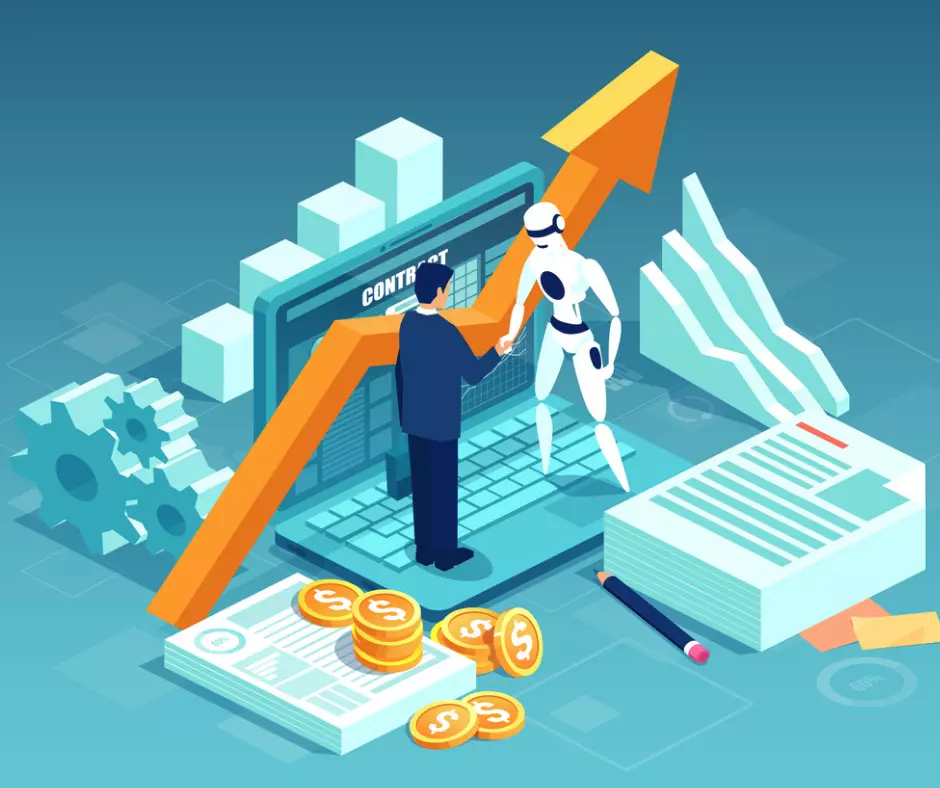 How much does it cost to automate a business?
In practical and investment terms, automating a manufacturing facility by purchasing robots or new digitized and networked machinery almost always involves a relatively large outlay. However, the move toward industrial automation can also be less costly.
In fact, buying or creating, even custom-made, software to make existing machines intelligent is a more affordable operation, which a good system integrator always proposes as an alternative to a real modernization of the machine park.
Financial benefits for Industry 4.0
The events that have characterized the current year, one above all the Covid-19 pandemic, have undoubtedly undermined the Italian productive fabric, but the tenacity of entrepreneurs on the one hand and the financial support of the State on the other are offering new opportunities even in an apparently unfavorable situation.
Italian data show an encouraging trend , in fact::
- Over 70% of Italian companies with 10-19 employees have already made digital investments;
- As many as 83% consider the development and inclusion of digital skills in the company crucial;
- total online transactions in April 2020 compared to 2019 grew by 32%.
These data let us understand how industrial automation and digitalization, in other words Industry 4.0, are now more than ever at the center of the renaissance and the overcoming of contingent difficulties.
The Growth Decree, Digital Transformation, and other financial initiatives offer exceptional incentives for SMEs, in the form of soft loans, grants, tax credits, and much more within the individual regions and realities of the country.
In Tera Automation's website we constantly keep updated information about tax breaks for Industry 4.0, i.e. for installation of industrial automation and robotic instrumentation. For example, there is currently (October 2020) a new tax credit for investments in new capital goods made in 2020.
The advantage of these benefits is that they can be used both for the installation of, for example, a robotic cell for cnc tending, such as the T-Flexicell Tera Automation robotic cell, as well as for any integration that meets the minimum requirements of Industry 4.0.
The strenght of industrial automation in Italians smes
The productive force of our country, and therefore its economy, are deeply linked to the competitiveness of Italian SMEs, a measurable parameter of which is the ratio between added value and labour costs.
Despite the increase in staff costs, the industry's added value has remained on the rise in recent years, as has the recovery in gross profitability.
With industrial automation applied to manual activities, and therefore with a reduction in the incidence of labor costs on the same, companies that deal with industrial production (and not only) are able to process orders more effectively.
This, at the same time, results in higher inventory turnover ratios, which increase profit margins. Units per hour managed by a person and units per hour managed by a machine are two completely different scenarios within manufacturing processes, as is the temporal distribution of operational activities.
The optimization of execution times, together with the repeatability of high-quality standards, are two elements that tip the balance in favor of automated solutions applied to one or more production processes. And this is where the system integrator plays a decisive role: suggesting technologies that are truly company-specific, so as to have a proportionate investment.
It must also be said that the great advantage of many industrial automations is that they are evolutionary. It means that solutions such as those of Tera Automation can be implemented over time, with the creation of increasingly fast, high-performance and autonomous lines.
Finally, it is good not to forget that the automation of a company can concern not only the production process or some of its phases, but also the delicate step of quality control, as already addressed in another article of our blog.
Although we are going through an era full of uncertainties and difficulties, we still have one certainty: the tenacity, pride and quality of our entrepreneurial fabric will not only overcome the new crisis but will take advantage of the rebound effect caused by it by successfully riding on the technologies of System Integrators such as Tera Automation, also through the support of the important facilities available today.