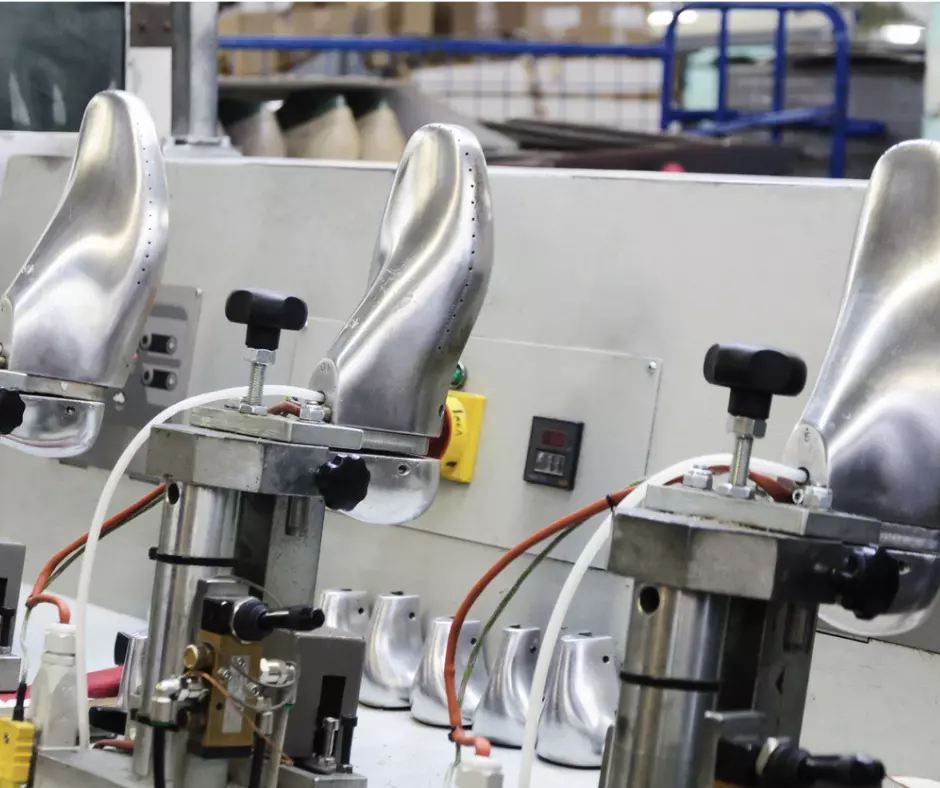 ROBOTIC CELLS FOR LEATHER GOODS
Tuscany, our land of origin and where Tera Automation is based, is the cradle of leather accessories manufacturing. This long-standing tradition began in the mid-nineteenth century in artisan workshops. The modern and innovative turning point came thanks to Guccio Gucci, founder of the homonymous fashion house, and it is thanks to this evolutionary path that the latest generation of robotic cells can really make the difference in the production line of leather and leather accessories and items.
The job of the leatherworker is tiring, the result of knowledge and manual ability. Florentine leather goods are the highest expression of this, and it is no coincidence that since the 1960s they have been a true world icon in the world of leather accessories. Over time, technology has come to the aid of this production sector and the tanning industry, where processing techniques have evolved and improved in terms of both quality and style, without losing the value of craftsmanship.
Talking about tanneries, in the Italian districts (Arzignano in Veneto, Solofra in Campania and Magentino in Lombardy) and in particular in the Tuscan Leather District, this sector is mainly made up of small and medium-sized companies that produce about 22% of leather goods destined to world markets, 65% in the European context. Shoes, bags, garments, sofas and much more destined for 122 countries in the world.
Italian leather goods around the world
To fully understand the added value of the integration of robotic cells in the production flow of the leather goods sector, it is important to look at it in its international dimension. Florence, Vicenza and Milan are the three provinces that occupy the first positions in world exports of leather products.
After all, we are talking about cities that are closely tied to the fashion and luxury system, which in Tuscany in particular has about 22,000 companies that produce 28% of the region's exports. We have cited this district because it is closer to us, but all those on the Italian scene show a great productive and commercial strength.
It is also the big fashion houses that give the right impulse and value to the national leather production, generating an ever increasing demand for specialization. Technological updating is the way to respond to this growing demand, not only for specialized workmanship, but above all for a productive output capable of meeting pressing needs from all over the world.
Robotics at the service of leather goods
Many Italian leather companies, although able to guarantee a very high quality production, are not always able to invest in order to increase productivity and competitiveness. Not least, the 2020 pandemic has already caused losses of over 45% in the first half of the year.
And so the use of industrial robots for the handling and processing of leather articles, from fashion accessories to furniture, is the solution to innovate and overcome an extremely difficult moment. Robotic cells thus become useful both for the management of production flows, and to ensure constant quality standards - extremely strict given the clients of fashion houses.
It is precisely the 'made in Italy' label that imposes the need to produce high batches and very strict quality levels.
Smart factories become the starting point to win the challenge of international competitiveness: leather articles of impeccable quality produced in large volumes, with the guarantee of consistent results over time. After all, this is what large customers are looking for.
We are thinking in particular of leather goods in the luxury market, which represents a very important sector in Italy and which defines very strict rules for product quality. Collaborating companies are selected according to very strict criteria. The so-called "subcontractors" involved in the production of leather goods must ensure:
Ability to produce large batches in a short period of time
Ability to manage production peaks
ability to meet very strict quality parameters
Ability to flexibly change production based on new designs and models
Clearly, this is a production flow that is not easy to manage. And when this happens, industrial automation is often a winning solution. For example, robotic cells for handling leather products can perform tasks such as:
Seaminh
Pasting
Application of small metal parts (hooks, carabiners, studs, etc...
Decoration
Application of labels and tags
Packaging
Quality control and sorting
For all the companies that are still considering whether to adopt automated systems for their production line, or part of it, or to integrate new ones, there is a new Tax Credit for investments in new capital goods made in 2020.
This topic is constantly being updated, so we refer you to the section of our website specifically dedicated to Industry 4.0 and the tax benefits associated with it.