INDUSTRIAL INDUCTION FURNACESTO PRODUCE GOLD AND SILVER INGOTS OF DIFFERENT DESIGNS AND MIRROR FINISHING SURFACE
HUMAN-FRIENDLY INDUCTION TUNNEL FURNACES
T-Barmaster™ is an induction tunnel furnace which, although it involves a very advanced technology, is flexible and easy to use. Available in different models, each Tera Automation T-Barmaster™ is designed, managed and assembled within our company.
Our tunnel furnace is divided into three chambers, where grains are melted in a controlled atmosphere and are casted into glossy and completely flat gold or silver ingots. The patented technology called Pinch Valves™, placed at both ends of the tunnel, ensures a perfect sealing: as a matter of fact, this system with pneumatic valves keeps oxygen outside the tunnel, maintaining an inert atmosphere and drastically reducing gas -usually nitrogen - consumption. Graphite consumables last longer and do not deteriorate due to oxidation.
Like all other induction casting furnaces, this furnace needs to be connected to a duly sized water refrigeration installation (T-Chiller).
A LOGICAL SOLUTION
In the past years, the market of investment precious metals has become more and more demanding: nowadays an ingot must have the same aesthetic properties of a jewel.
Using the machines available on the market prior to the launch of T-Barmaster™, one could manufacture products of reasonable quality, but it was difficult for operators to manage them. As a matter of fact, calibration of work parameters and ordinary maintenance were almost exclusively limited to highly-specialized staff.
The launch of T-Barmaster™ revolutionized the field: companies all over the world were supplied with tailored tunnel furnaces, scalable according to production types (ingot from 1 ounce, up to 400 ounces or 1000 ounces), whose maintenance was accessible.
The only solution was designing an induction tunnel furnace with an easy and user-friendly interface (HMI touch screen), that could be even completely disassembled with just one wrench.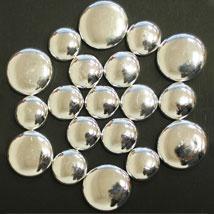 1 ONCIA
1 ONCIA
1 ONCIA
100 GRAMMI
100 GRAMMI
100 GRAMMI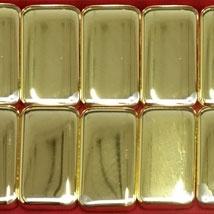 250 GRAMMI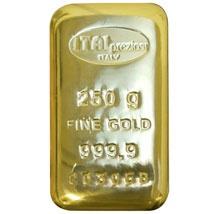 250 GRAMMI
TAEL
TAEL
1 CHILO
1 CHILO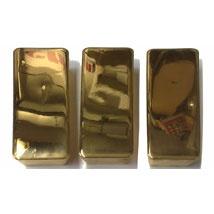 GOOD DELIVERY 400 ONCE
GOOD DELIVERY 400 ONCE
CRITICAL ISSUES AND DISADVANTAGES OF THE TRADITIONAL SYSTEM
The furnace is in the open air and the flame is always burning, hence risks of accidents at work are very high
Higher risks of metal loss
Significant emission of fumes, whose recovery is very expensive for the company, and development of a strong electromagnetic field
A lot of consumables, such as crucibles, are used and worn out quickly, implying high operating costs
The quality of the finished ingot (shininess, purity, flatness) is medium-high
The furnace requires the constant presence of operators
THE ADVANTAGES OF AN INDUCTION TUNNEL FURNACE
No explosive gases or open flames, therefore operators work in a safer and controlled area in ideal environmental conditions
Metal does not undergo significant loss, that means that the ingot has the same weight as the grains put in each ingot mold
No emission of harmful fumes or electromagnetic fields: an important advantage for operators' health and significant cost savings
Thanks to the Pinch Valves patented solution, graphite ingot molds last longer and general consumption is low
Ingots are created in a closed environment with a controlled atmosphere and the result is flawless products
According to the chosen automation degree, operators act as simple processing supervisors and do not necessarily need to be always present.
MOREOVER, THE T-BARMASTER™ INDUSTRIAL INDUCTION FURNACES GUARANTEE:
Consistency of the end product quality
Easy management and ordinary maintenance
Easy-to-use PLC-HMI (Human Machine Interface) interface
WHICH KIND OF INGOT DO YOU WANT TO MANUFACTURE?
T-Barmaster One™

From 6 to 28 ingot molds Ingots from 1 ounce to 1 kilobar

According to the machine version (Smart M, Smart L, Compact, Plus)

AVERAGE PRODUCTION OF GOLD INGOTS

Starting from 10-12 one-kg ingots per hour
to 110-120 one-kg ingots per hour

AVERAGE PRODUCTION OF SILVER INGOTS

Starting from 10-12 one-kg ingots per hour
to 110-120 one-kg ingots per hour

T-Barmaster 400™

From 5 to 14 ingot molds Ingots up to 400 ounces


According to the machine version (Smart, Compact, Plus)

AVERAGE PRODUCTION OF GOLD INGOTS

Starting from 8-10 one-kg ingots per hour
to 110-120 one-kg ingots per hour

AVERAGE PRODUCTION OF SILVER INGOTS

Starting from 8-10 one-kg ingots per hour
to 110-120 one-kg ingots per hour

T-Barmaster 1000™

From 9 to 14 ingot molds Ingots up to 1000 ounces


According to the machine version (Compact, Plus)

AVERAGE PRODUCTION OF GOLD INGOTS

Starting from 10-24 one-kg ingots per hour
to 48-60 one-kg ingots per hour

AVERAGE PRODUCTION OF SILVER INGOTS

Starting from 18-24 one-kg ingots per hour
to 48-60 one-kg ingots per hour
THE T-BARMASTER™ TUNNEL FURNACE WORK?
In the T-Barmaster™ furnace, the ingot mold is inserted into the melting area by a mechanical pusher. Due to induction heating, metal melts and turns from solid state (grains) into liquid state (molten metal).
Melting occurs according to the parameters set by operators, as well as the metal type and the furnace version which is being used. Thanks to the user interface, operators can easily control the process and reach the desired quality.
Once the time set for melting expires, the ingot mold containing molten metal is pushed on a solidification plate with circulating cooling water: during this step no mechanical lifts or chemical additives are used. The solidification step is essential to obtain ingots with perfect finishing; thanks to an optical pyrometer, it can be handled by operators with great accuracy.
Now the ingot is pushed towards the cooling tunnel and through the outlet Pinch™ Valve.
CHOOSE THE AUTOMATION LEVEL
THAT BEST SUITS YOUR COMPANY

AUTOMATION FOR FLAWLESS INGOTS PRODUCTION
Each Tera Automation machine can be conceived as part of a modular line which can be combined according to the company's needs and facility space. Each machine can be fitted to existing machines and a full line can be developed over time.
The standard model of our T-Barmaster™ is semi-automatic, but it can reach a high level of automation. By adding accessories, machines and robots, operators can set the machine at increasing levels of automation and let it work accordingly:
HIGHER-QUALITY
GOLD AND SILVER INGOTS
WITH TERA AUTOMATION'S ACCESSORY EQUIPMENT
The T-Barmaster™ tunnel furnaces can obtain nitrogen supplies by tanks or with our T-Nitro™ machine for an unparalleled ingot quality.
Graphite withstands high temperatures, but it is sensitive to oxygen and quickly degrades when in contact with it. While they deteriorate, graphite ingot molds release particles - or dust - within metal. The resulting ingots have flaws and graphite spots.
The advantages of using T-Nitro™:
It almost completely eliminates oxygen in the tunnel furnace, ensuring perfectly glossy and flat ingots
It doubles the average lifespan of graphite ingot molds and consumables
It produces perfectly anhydrous nitrogen (up to 99.999%) and the degree of purity can be adjusted with an integrated analyzer
Production quality is constant
But there is more
Your company has most definitely already used nitrogen tanks, but T-Nitro™ allows you to not only supply your tunnel furnace with extremely pure nitrogen, but also to optimize many resources, since it can also be used for other machines carryout out re-annealing, brazing, cutting/welding tasks, etc.
What does it mean?
It means that by replacing tanks with our generator, you reduce tanks transportation costs, you avoid risks of delays in supply which could jeopardize production, you reduce periodic safety inspections and you optimize storage facility space.
T-Chiller is an accessory designed for water cooling. The ingot solidification process is indeed a very delicate step requiring a constant water flow at proper temperature. Thanks to Tera Automation, you can equip your tunnel furnace with the chillers of the best brands, offering great reliability and safety.
FULL, IMMEDIATE SUPPORT WITHOUT BORDERS
A support service can be deemed efficient, only if it does not require halting production for long periods of time, wherever the customers might be in the world.
Our support team can be reached via direct call, remotely or with maintenance contracts. That means saving time and money.
Constant availability of spare parts
Our support service is particularly efficient, because we provide spare parts which are manufactured even with our own CNC machine, our warehouse is fully stocked with the most important spare parts and we guarantee a fast delivery.
Along with the T-Barmaster™ tunnel furnaces, we provide an original Tera Automation spare parts package, so as to ensure that the furnace always operates at full potential. Keeping a stock of the main spare parts is absolutely essential to guarantee production continuity and carry out simple maintenance tasks in an effective and timely manner. Our support team will create the spare parts package most suitable for your needs.
Consumables – Very high-quality ingot molds
Our very high-quality isostatic graphite ingot molds are designed to optimize our furnaces' performances. Since they have a longer average lifespan, operating costs are drastically reduced. Thanks to our great knowledge of casting processes and the constant search for the most adapted raw materials, we are always able to offer the best combination between different graphite types.
We work with a high-quality graphite supplier to provide our customers with different types of graphite at competitive prices.
TERA AUTOMATION S.R.L.
Via Romena, 7/9 - Loc. Porrena
52014 Poppi (AR) - Italy
Phone: +39 0575536625
Fax: +39 0575539851
E-mail: tera@tera-automation.com
TERA WORLDWIDE
USA: New York
INDIA: Mumbai
TURKEY: Istanbul
THAILAND: Bangkok
SPAIN: Barcelona